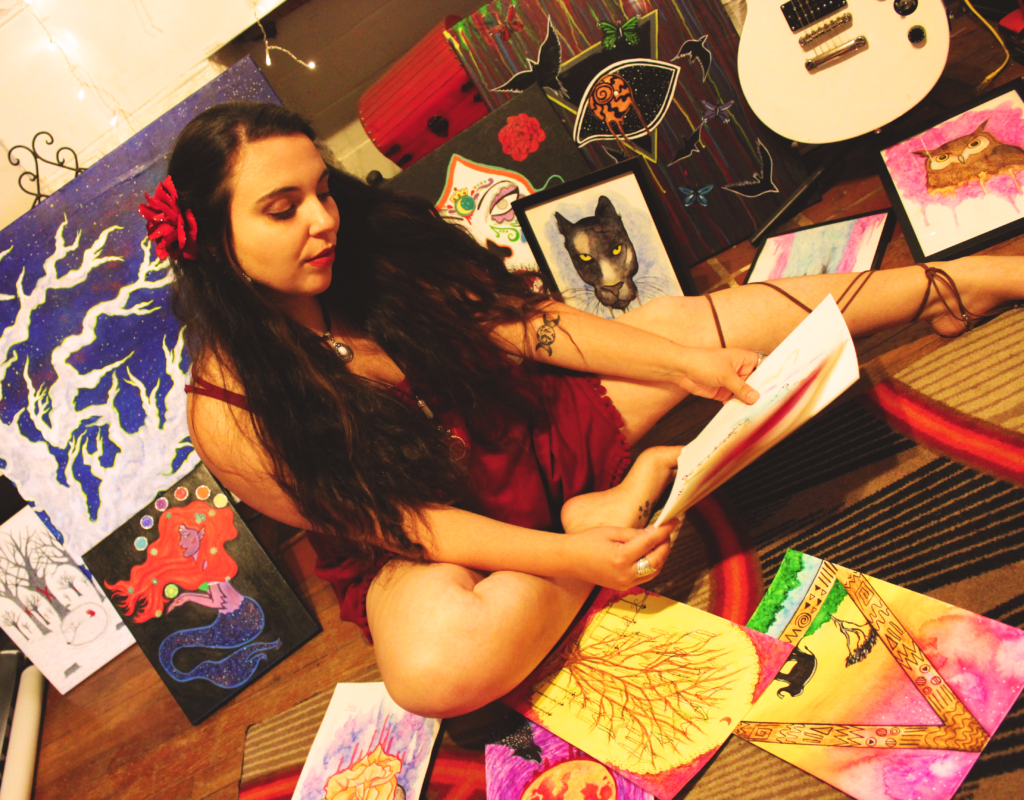 ---
My art represents a spiritual awakening with intermittently darker themes in vibrant colors. Richer colors personally invoke feelings of euphoria and empowerment.
Many of my pieces are weaved through an emotional release of my traumas and successes. With stars as a symbol in the background of many of my works, I connect them to the pineal gland. Fairy tales, spirit animals, surrealism, and traces of horror and music pop culture from my childhood can be seen as influences and inspirations for my paintings. From the watercolor drips, to the layers of acrylic paint on my canvas, I'm uncovering who I am one piece at a time on a journey to self discovery.
A key is forever present in my artist signature, for my belief is that art not only heals the soul but it unlocks the door to one's personal truth.
---